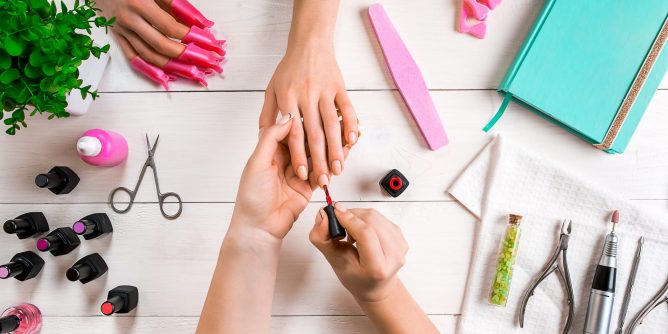 Do you want a job where you can utilize your creativity to make others feel and look their best? A specialist who enhances nails for clients is known as a nail technician. These treatments can include simple manicures and pedicures as well as solar tips and elaborate nail art. Nail technicians appreciate the comfort of flexible hours, creative freedom, and stable employment.
The fundamentals of Pedicures and Manicures:       
Manicures and pedicures are the two services that nail technicians are most frequently asked to give. In all standard manicures, the client's nails are filed and buffed, their cuticles are clipped and moisturized, their hands or feet are exfoliated, and varnish or other nail treatments are applied. In order to maintain a hygienic working environment, you will learn the fundamentals of performing a manicure and pedicure as well as how to properly sterilize all equipment in between clients.
Nail art designs:
A simple manicure or pedicure can be given some flair with nail art, which is also a terrific opportunity for a client to show their personality or mark a special occasion. Simple geometric patterns or forms can be used in nail art designs, or they can be more intricate and include nail gems or other embellishments. You will learn how to replicate common nail patterns, designs, and other advanced methods like ombre, stamping, and free-hand art in this course. By mastering these methods, you may attract more customers and boost your marketability as a nail tech.
Products for healthy nails:
It's crucial to know what kinds of products offer the greatest advantages when it comes to nail health. Numerous dietary supplements, moisturizing goods, serums, and oils can greatly enhance your client's nails' health. You will discover which products are most beneficial and improve the health and strength of your clients' nails throughout a nail certification program.
Consider becoming a nail technician if you love to use your creativity and appreciate making people feel and look their best. If you pursue a career as a certified nail technician, you will benefit from a flexible schedule, a lively and enjoyable workplace, and the opportunity to improve the appearance and well-being of other people.